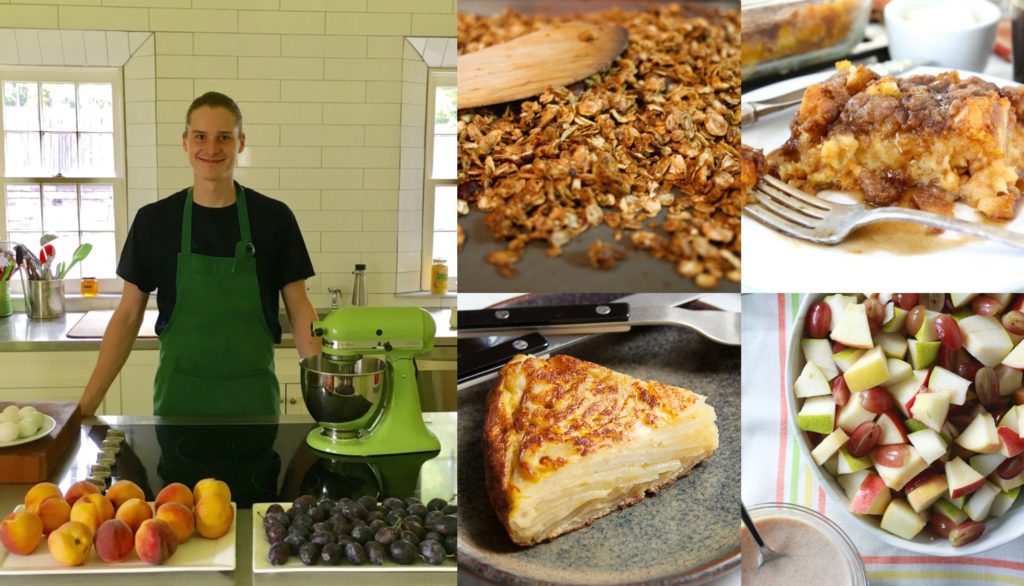 Join CrossRoads Food Shop Sous Chef (and bagel maker extraordinaire) Jeff Kohman as he creates an out-of-the-ordinary breakfast menu sure to inspire. You'll learn tips on how to create scrumptious breakfast feasts you'll want to repeat through the cold months. These dishes can be assembled in advance, making them an ideal choice for entertaining a crowd with ease. And, as is the mantra of CrossRoads, the ingredients will be seasonal and locally sourced.
Menu:
Spanish Tortilla – a savory potato dish served with an herb pesto
Baked Pumpkin French Toast – with Hillsdale General Store Maple Syrup
Homemade Granola – and how to use it as an ingredient for other dishes
Autumn Fruit Salad
Limited to 10 people.
Cancellation policy: We do not offer refunds on purchased tickets. Persons who notify us at least seven (7) days in advance that they cannot attend will receive credit and may register for another class of equal value held within the subsequent two months.
Notes: Cooking class attendees receive 10% discount on kitchenware purchases on class day. Classes are geared to adults unless otherwise noted. However, children over 7 are welcome to attend with an accompanying adult.