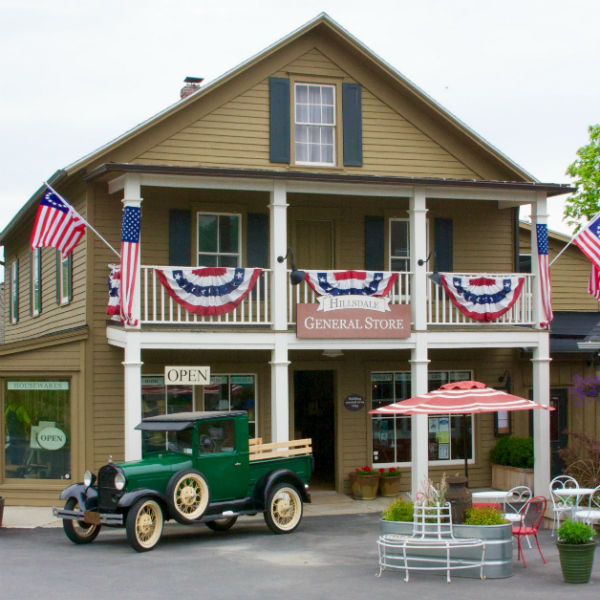 Hillsdale General Store is an old-time country emporium, offering something for everyone. Whether vintage or old-style new, we stock our historic 1855 shop with things that don't go out of style—products you'll still be happy to have in 40 years.
We love locally or American-made goods.
We admit to having a real thing for tureens, and other vintage finds.
We're proud to be a hub of the historic Hillsdale, New York, hamlet.
We've been recommended by Martha Stewart Living, Elle Decor, Food & Wine, and Traditional Home.
"Useful and beautiful things for country life" is our mantra, knowing full well that some of these "country things" end up happily living in the city.
Our store was founded on October 15, 2011, and those who have been faithful supporters know that it has a kind of magic. We hope to impart some of that feeling here. So come visit and take your time, browse, and let us know if you need any help. And if you really want to keep in touch, be sure to sign up for our occasional email newsletter.
For more information, phone us at (518) 325-3310.
Our Historic Store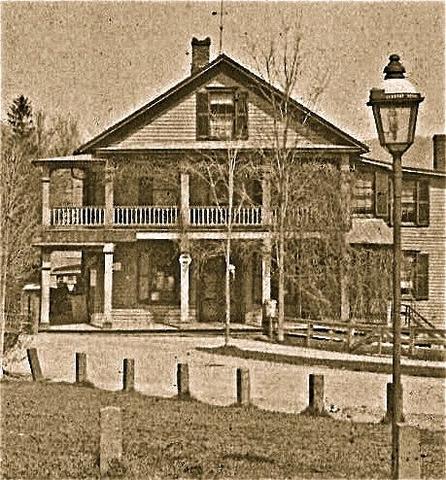 The hamlet of Hillsdale, New York, for which the Hillsdale General Store is named, was founded in 1788. At the center of town stands an impressive "Soldiers and Sailors" monument surrounded by a few buildings, including ours, which was erected around 1855. It was built as a retail store and for many years was known as Dimmick's (at right, the store in action under that name).
As a classic American general store, it was a central part of the daily life of Hillsdale during the late 19th and early 20th centuries. In the 1950's, the building housed a grocery store, and in 1962 became the Hillsdale Sport Shop. In the 1970's it held the Hillsdale Electronics Shop, and eventually a video store that was open until 2009.
The building has recently undergone a complete restoration, and we are proud that HGS was the first historic commercial building to be restored in the newly designated "National Historic District" of the Hamlet of Hillsdale. Besides holding the newly established Hillsdale General Store, the building houses a fantastic "farm-to-table" restaurant called CrossRoads Food Shop, a gallery and more.