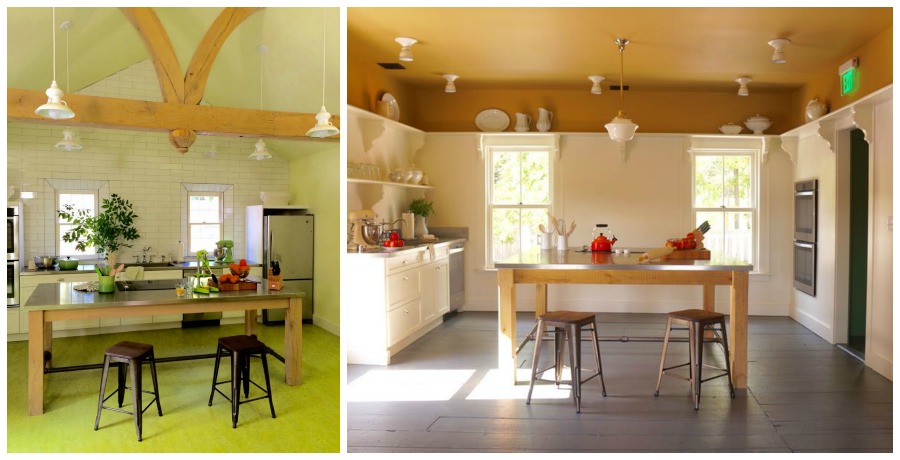 The HGS in Hillsdale Home Chef stands for Hillsdale General Store, our mother company in Hillsdale, New York — located right across the street.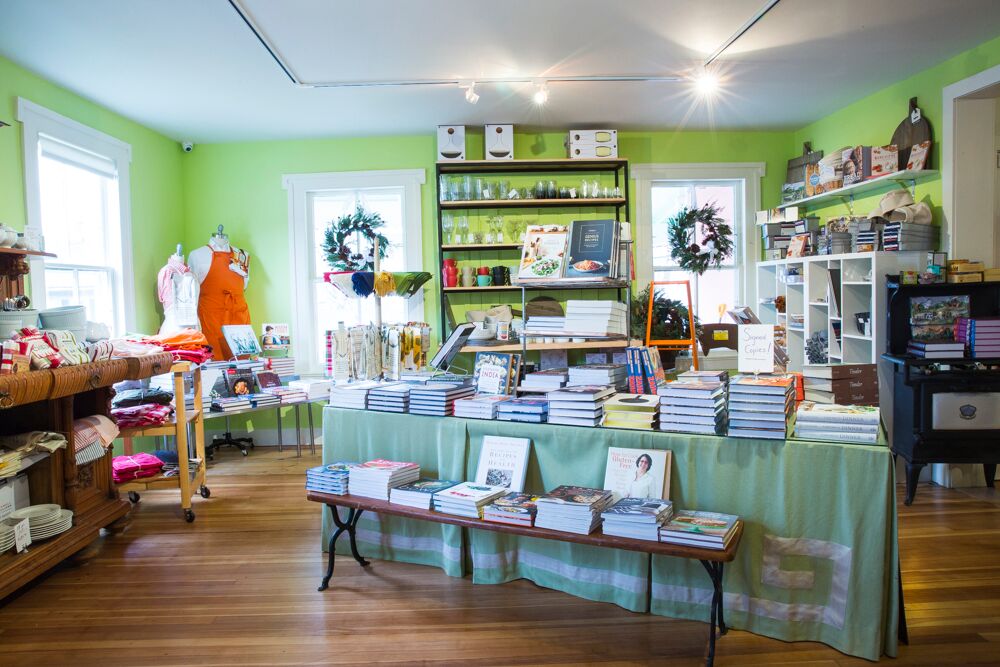 This new kitchen store, at 2635 Route 23 (telephone 518-325-7000), offers all the cookware, tools and gadgets that any home chef could possibly hope for, but what sets us apart is our two beautiful teaching kitchens (top of page). Within these inviting rooms, renowned national and local experts offer classes on how to prepare the most delicious food — from simple to sublime — and we also create private classes or events, like brunches and teas, to mark your special occasion.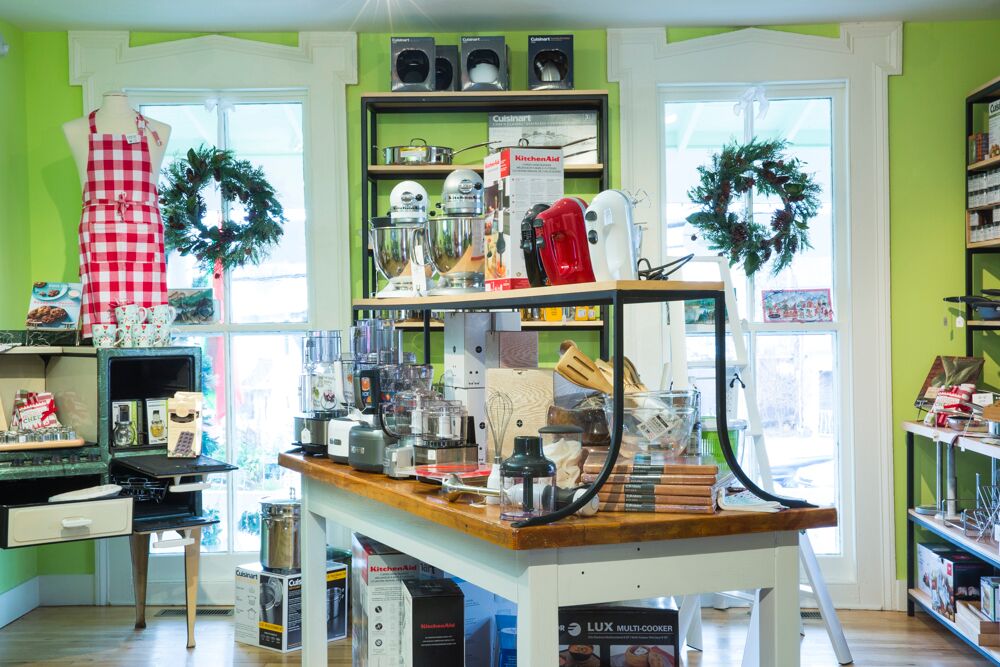 The historic 1870's house has undergone a complete restoration (including the turret!). Its gracious rooms have regained their charm and we simply cannot wait to share this gem with you.
We're open Wednesday to Monday, 10-6, closed Tuesdays. Starting Jan. 1, 2018, open 10-5 Wednesday to Sunday (plus holiday Mondays). Phone (518) 325-7000 for more information.