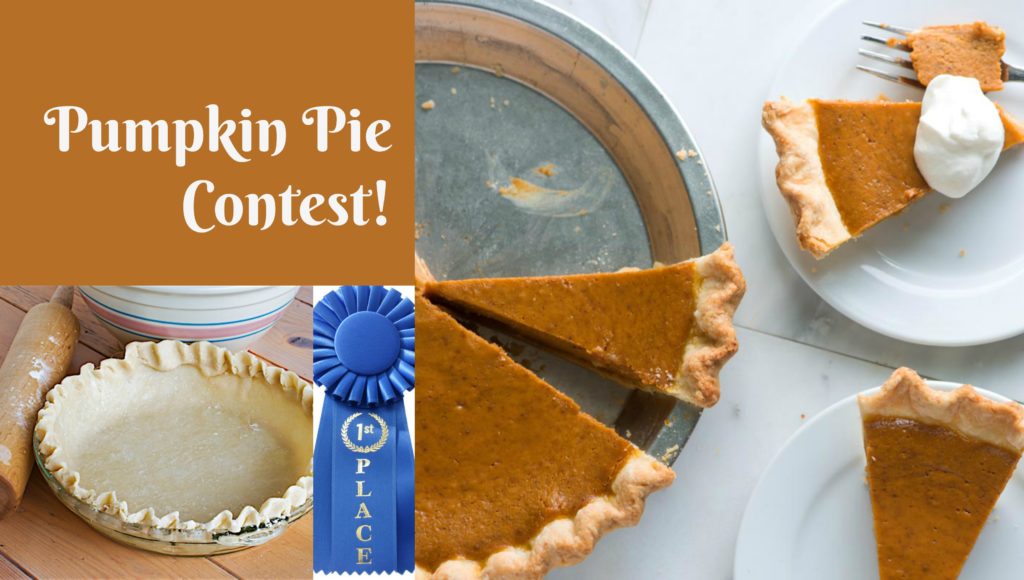 Join in the fun of the Hillsdale Pumpkin Festival by baking and bringing your best homemade pumpkin pie to our kitchen between 10 AM and 2:30 PM on Oct. 7th. At 3:30 pm, Chef David Wurth of CrossRoads Food Shop and Louise Roback, in-house cook at HGS Home Chef, will judge the pies.
First place prize is a $100 gift certificate at HGS Home Chef. Second place prize is a $25 gift certificate at CrossRoads Food Shop. Participants are welcome back to the store at 4:30 PM to collect their pies (or what's left of them!) to share with their fans. The winners will be announced on Facebook and contacted that evening with the good news.
Here's how to enter:
"Register" your entry by using the Eventbrite ticket system (it's free), so we know who to expect. (Last-minute walk-in pie entries will be welcome, too.)
When you come to drop your pie on event day, please attach your name, phone number and email address to the plate or box. Any other information about the pie would be helpful, such as a particular ingredient or technique that you feel sets your pie apart.
This contest is FREE to all who bring in a pie!