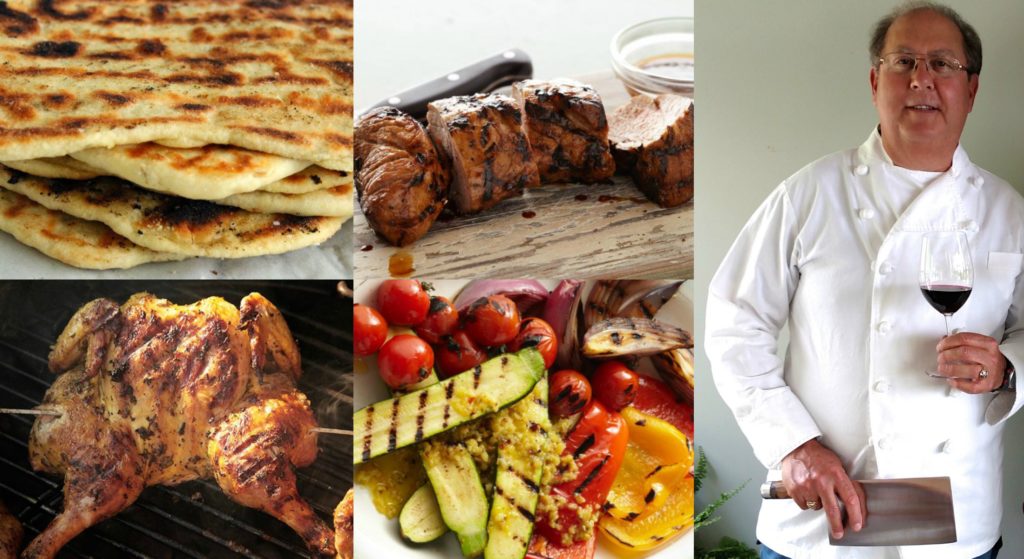 Chef Michael Chesloff will guide you in creating an entire summer meal on the grill — whether you use charcoal or gas. The class and the delicious summer menu includes:
• Pork Tenderloin: Trimming silverskin, brining and tying methods for even cooking
• Whole Chicken: How to debone so it will cook quickly and be easy to serve and eat
• Vegetables: How to cook evenly and eliminate falling through the grates
• Flatbread: Cooked on the grill for extra flavor
Join Michael for this special summer grilling class where everything is prepared on the grill!
Limited to only 10 people.