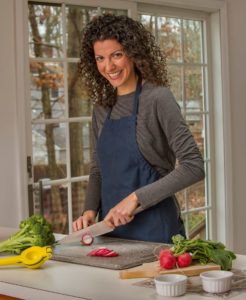 Our Intuition in the Kitchen Series, led by Marti Wolfson, Culinary and Lifestyle Medicine Educator, focuses on delicious, nutritious cooking for optimal health. The topic for Part 1 is great recipes to promote gut health.
Students can opt for one class in the series if they prefer; a link to the other class in the series is at the end of this page.
(Part 2 of the series focuses on flavorful, healthy soups.)
Chinese Medicine believes the gut is the seat of health. Gut health is associated with the most common illnesses today, such as cancer, diabetes, heart disease, depression, and autoimmune conditions. Therefore, how we feed the gut ecosystem on a daily basis is essential to life.
In this class we'll focus on the most important nutrients to prevent gastrointestinal-related illnesses and how to sustain a healthy gut. (Class is gluten free and contains fermented dairy.)
Together in this class we'll make and eat these yummy seasonal dishes:
Mango Lassi
DIY Caraway "Kraut"
Mediterranean Sardine Salad
Sprouted Lentil Salad
Kale Apple Salad with Maple Tahini Dressing
Marti is a longtime voice in the "food as medicine" field, specializing in the treatment and prevention of chronic diseases through culinary nutrition education and mind-body practices. She is founder of MW Culinary Wellness, LLC, a culinary nutrition and wellness practice based in NYC. She provides private and public cooking classes, one-on-one counseling, corporate wellness presentations and workshops. She has been passionately transforming people's awareness around their health for 15 years.
Note: On Dec. 11, Marti will offer another class in this series; information on that is at this link.