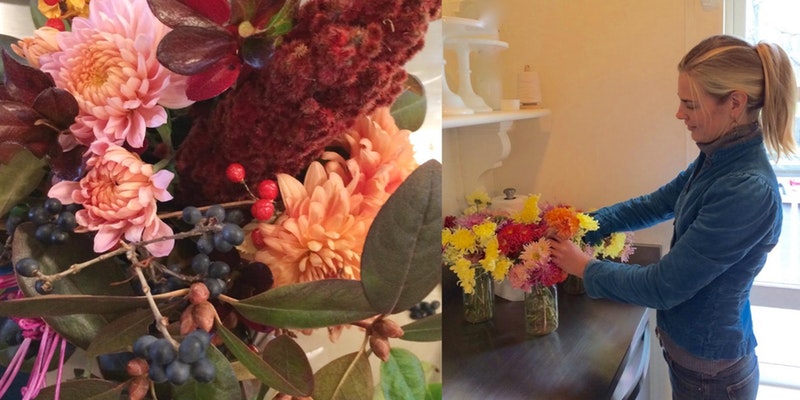 After Jenny Elliott's exceptional class last fall, we knew we had to have her back! Jenny is an organic flower grower from Tiny Hearts Farm in Copake. She's also an incredibly gifted florist with a sensibility that embraces the natural beauty of the flowers she lovingly grows. Her work mixes an assortment of natural materials with blossoms to create a look that is both modern and yet timeless. Jenny's style is an ideal fit for the remarkable rural region of the Hudson Valley and the Berkshires.
In this very special class you'll learn the basics of flower care, and techniques for arranging without relying on the unnatural shortcuts used by standard florists. The result will be an arrangement that celebrates the natural beauty around us and will open your mind to possibilities you may have never considered when arranging flowers for your home or for someone special.
You'll make your own small arrangement to take home with you.
Cancellation policy: We do not offer refunds on purchased tickets. Persons who notify us at least seven (7) days in advance that they cannot attend will receive credit and may register for another class of equal value held within the subsequent two months.
Notes: Cooking class attendees receive 10% discount on kitchenware purchases on class day. Classes are geared to adults unless otherwise noted. However, children over 7 are welcome to attend with an accompanying adult.