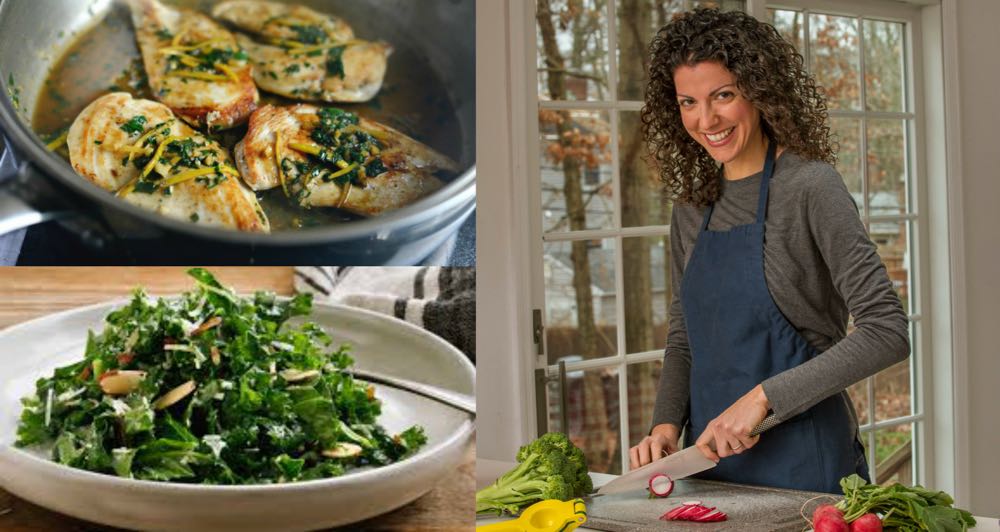 Do you wish you could open your fridge Monday morning and see it stocked with a variety of delicious and nourishing meals for the week? You'll learn how to do this with greater ease in this dynamic HANDS-ON cooking class that was a sellout last time and is being repeated by popular demand.
Join chef and Functional Medicine educator Marti Wolfson as she shows you the basics in meal planning, enhancing your nutrition, and repurposing dishes throughout the week. You'll enjoy:
•  Almond Thyme Tart with Pesto and Seasonal Vegetables
•  Harvest Grain Bowl, Mother Tahini Sauce
•  Kale Salad with Orange Vinaigrette
•  Pan-seared Herb and Lemon Chicken
•  Kitchen Sink Frittata
Marti is a longtime voice in the "food as medicine" field, specializing in the treatment and prevention of chronic diseases through culinary nutrition education and mind-body practices. She is founder of MW Culinary Wellness, LLC, a culinary nutrition and wellness practice based in NYC. She provides private and public cooking classes, one-on-one counseling, corporate wellness presentations and workshops. She has been passionately transforming people's awareness around their health for 15 years.