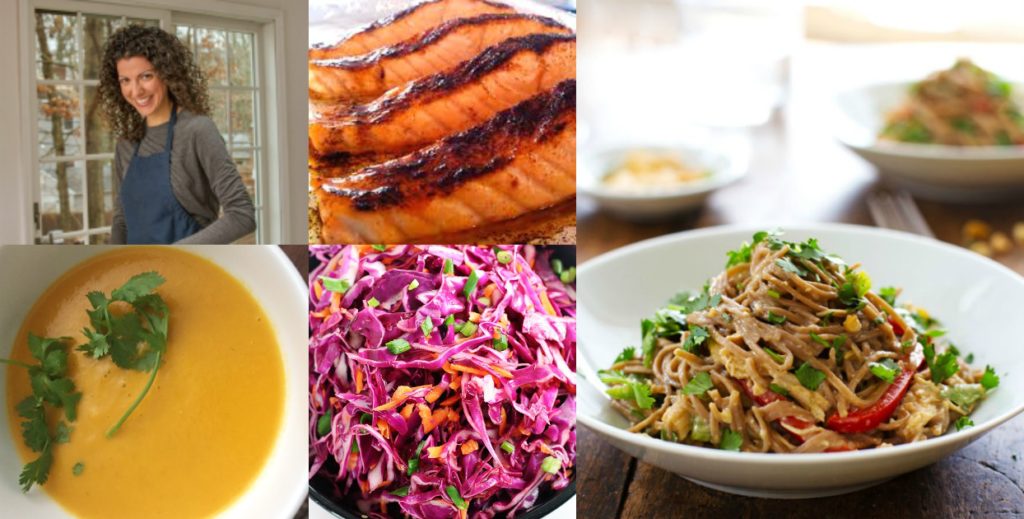 If there's a region that is responsible for the appeal of "the bowl" that is so popular today, it might be Asia. This special class combines the ease and convenience of making delectable bowls with the art of using Asian flavors, perfect for summer dining. Marti Wolfson, Culinary Nutrition Specialist, will inspire your palate and your health with seasonal ingredients and delicious (and yes, healthy!) summer dishes in this hands-on class.
Limited to 12 people
Menu:
Thai Carrot, Tomato, Corn Bisque
Maple Glazed Wild Salmon with Spicy Greens
Red Cabbage Slaw
Soba Noodle Salad
Blueberry Kanten with Cashew Cream
*Class is gluten- and dairy-free.
About Marti:
Marti Wolfson has been an impassioned educator in the integrative health field for over 15 years. She brings a unique set of skills as a health-supportive chef and educator of Nutrition and Functional Medicine. Marti has a degree in Exercise Physiology and Dance from Skidmore College and a Master's degree in Human Nutrition and Functional Medicine from the University of Western States. She is a graduate of The Natural Gourmet Institute where she currently teaches in the public program. She is on faculty at Maryland University of Integrative Health, Integrative and Functional Nutrition Academy, and The Center for Mind Body Medicine.