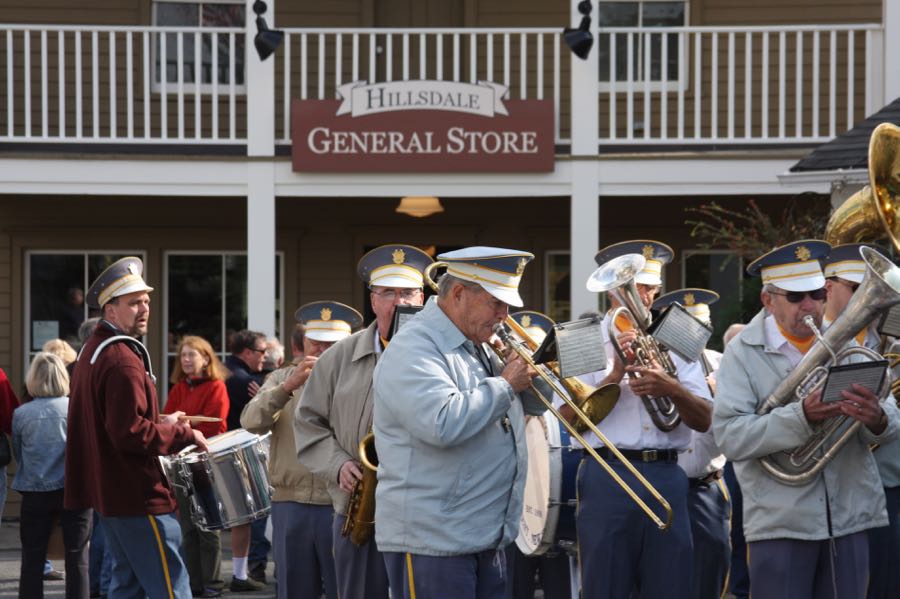 On October 15, 2011 we opened the doors of Hillsdale General Store to much fanfare. Speeches, crowds of happy people and yes, a brass band were all a part of the festive scene. The big day was layered with meaning for us. First, our historic 1855 building went through a major restoration to bring it back to its original appearance and something close to its original use–a store that sold "general merchandise."
The day also marked a defining moment in the revitalization of our historic town. It would be but a few months after our opening that CrossRoads Food Shop–a new farm-to-table restaurant–would open in our building under the watchful eye of chef David Wurth. Yes, we are pretty fortunate here in Hillsdale, New York.
Now, five years later, we've seen scores of vintage cocktail sets, jars of honey and jam, antique tureens, toys, games, and a whole assortment of locally made goods pass across our counter into caring hands and happy homes. (We've also opened a second store, in a restored pink Victorian across the street. HGS Home Chef specializes in kitchen gear and cookbooks, and has two beautiful classrooms where we welcome you to learn new culinary skills.)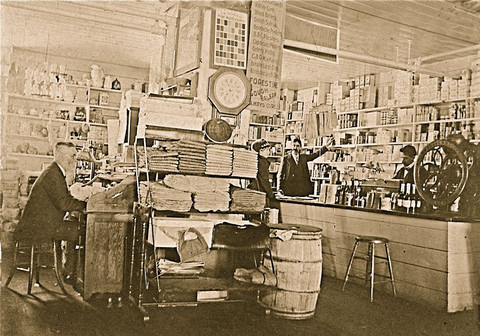 We are grateful and deeply touched by the encouraging words and active support of those who drop in, whether it be once a year for holiday shopping, or weekly to buy the newspaper and a bar of chocolate at the General Store. And we can't help but feel the proprietors and clerks that trod these floors starting in 1855 (that's some of them in the historic photo, left) look down with recognition and perhaps a sense of satisfaction that old traditions live on as the bells on our front door jingle and we welcome in new and old friends.