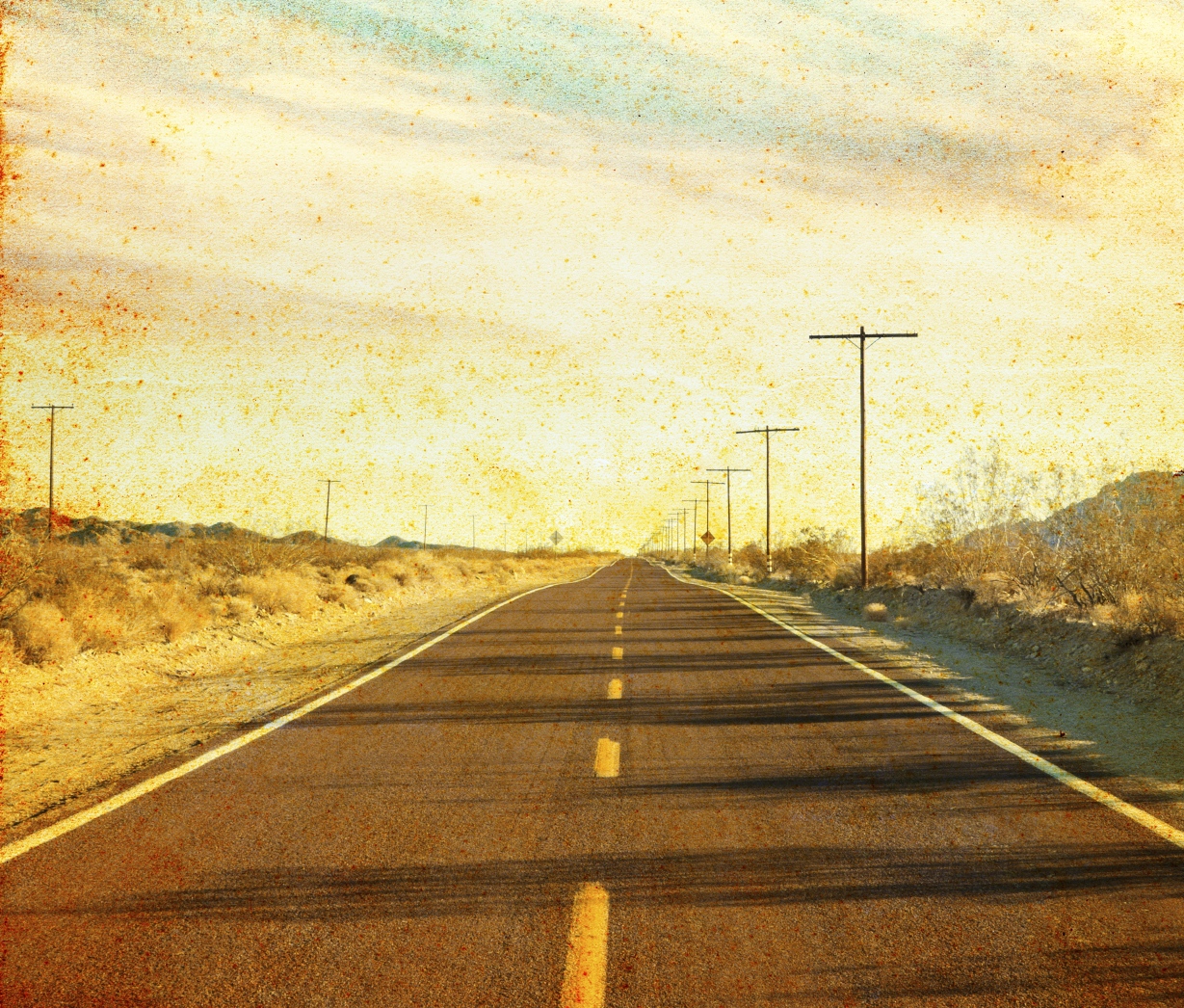 Matthew White, proprietor of the Hillsdale General Store often hits the road in order to find the unusual and beautiful vintage and antique objects that complement the new offerings at the HGS. In fact he travels far and wide to seek out those treasures.
In his latest radio short story he talks about what's in his DNA that makes his shopping trips so unique.
To listen to the podcast, click here or use the player below. Prefer to read the script? Simply scroll down.
Matthew White's series of radio short stories, is called The Shape of Things, and is produced by Robinhood Radio in nearby Sharon, Connecticut.
U-HAUL
I have a long history with trailers, having grown up in one. My father owned the trailer park where we lived so trailer culture of the 1960's was a big part of my life.
I learned to drive at thirteen in the trailer park for the sole purpose of pulling our trash trailer. You see, we didn't just run the trailer park; we took care of all the services as well, including trash removal. It was one job among many that I truly hated. And yet, like most unpleasant things, I learned a lot about life by doing it.
My father also sold trailer houses and had a big truck to pull and park them. The long, rectangular shaped homes had to be gingerly backed into the narrow lots, which is much harder than it sounds.
At eighteen I left home, saying goodbye forever to trailer life – or so I thought. I moved to New York City, where I studied dance. It wasn't long before I was offered a job with the Los Angeles Ballet. Finally I was on my own and could set up house.
My domestic existence has always been very important to me, maybe because I was born in a house on wheels. So this first apartment in LA, modest though it was, was thrilling.
I had to somehow move the collection of antiques that I had restored during high school to my new home. Yes, I collected antiques in high school, you know, like most teenage boys.
Part of my move to LA involved buying a car from my cousin – a snappy, but slightly dented Fiat Spider. I mean if you are going to live in LA, you might as well drive the right car! So it was arranged that I would fly to Texas, pick up the car and move all my stuff to set up house properly. Of course the move had to involve a trailer. This time, a U-Haul.
While it seems like a logical choice it really wasn't, because Fiats are not designed to pull trailers. But my father, the trailer whisperer, was undaunted. He somehow rigged a trailer hitch onto this unlikely vehicle and picked up the U-Haul with his truck. We then switched the trailer to my car once it was at the house, loaded it up with all my things, and then we were off for the two-day drive west.
I was beyond excited. To have my own apartment with my own things was something I dreamt about for many years. Dad and I took turns at the wheel, only stopping for gas or food. We drove through the night, hoping and praying that the bouncing trailer wouldn't pull the bumper right off the car.
After the endless drive, we entered the outskirts of Los Angeles just as the sun was rising. It made the smoggy air glow an odd and glamorous shade of orange. As we approached the heart of the city we found ourselves amid the teaming traffic of morning rush hour. I was at the wheel and pushed my tired little car to go as fast as it could to get to our destination as soon as possible.
Dad is pretty fearless, but even he was cringing at my quick darting between lanes as the trailer shimmied and bounced at top speed behind us.
Finally, we screeched to a halt in front of my apartment building. Home at last! It was a four story 1930's stucco number in a Spanish style. The landlady lived in the apartment right off the entrance like something out of a black and white movie, though her hair was an impossible shade of red.
It had been a long night, and tired as we were I was laser-focused on getting my furniture upstairs. I unlatched the door to the silver trailer with its clunky curved corners, to allow my treasures to breath in the air of their new home.
Without batting an eye, we started carrying the pieces up the three flights to apartment 4-A. It was a studio with a murphy bed, a small kitchen with an enormous white enamel stove, a breakfast nook, a bath with a deep tub, and a small but handsome dressing room. The walls were heavily stuccoed and hung with old iron sconces.
Up came my odd assortment of furnishings, which I quickly placed in the position I had seen in my head for months. Voila, I had a home.
Then, as we had done for my entire life, Dad and I went out and pulled the trailer, this time to return it. It seemed featherweight now that it was empty and my little car reveled in its lightness. As we bounded into the U-Haul office, all eyes turned to see my tiny old sports car, pulling what it should have never been asked to pull.
But all was well. We made it in one piece. No questions asked.
Now, a handful of decades later, I own a General Store in Hillsdale NY, and in order to keep it well stocked I travel all over the US searching for vintage and antique treasures to flesh out my newly made offerings. When I hit the road – crisscrossing states or heading to unlikely secret corners, I often end up pulling a U-Haul trailer home, loaded with my finds.
There's nothing more exciting than the pursuit of odd and beautiful things, and I will do what it takes to bring them back to Hillsdale.
A friend once told me, "You can take the boy out of the trailer park, but you can't take the trailer park out of the boy."
I hate to admit it, but I think he was right.